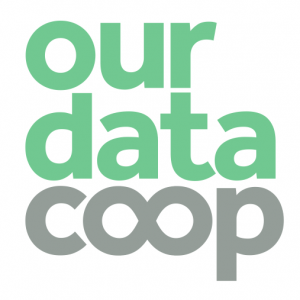 Technological change is transforming the operations of private business and the public sector and has created a new asset class in the form of data. In the Voluntary and Community Sector, we suspect many organisations are not currently making the most of the information to which they have access, generate themselves or could access. And, yet, data represents a potentially very significant asset insofar as it can improve services so that they fully meet the needs of users, and the knowledge derived can also open up dialogue with public policy makers or help unlock investment by funders and commissioners.
Our Data Coop is a research project designed to explore the feasibility of a cooperative model for data collection, storage, analysis and use by and for the voluntary and community sector ­- the ultimate aim: to enable data sharing between organisations to improve what they do and help them advocate for users of VCS services. First, we need to know whether you agree that data represents a challenge for your organisation, and whether the development of dedicated services and support to help you make better use of data would be of interest ­ so, we need to collect some data of our own!
Our survey aims to find out about the collection, analysis, storage, sharing and use of data by the Voluntary and Community Sector to inform the design of any Data Coop that might result from our work. Please take the time to complete the survey online: http://www.ourdata.coop/#community You can contribute even more, if this idea is of interest to you, by expressing interest in participating in a related workshop and/or helping to co-design a data coop in practice in Spring 2015.
Our Data Coop is a project led by the Creative Coop and Common Futures. It is funded by the Social Investment Business and supported by Locality .